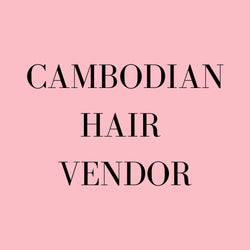 Jaels Beauty
Cambodian Vendor | Jaels Beauty
This is our famous Raw Cambodian vendor!
They sell 613, bundles, closures, wigs, tape ins, and more!
Grow your business today with a vendor that is reliable has hair that lasts 5 years or more and is thick from root to ends.
Invest in yourself and watch your business elevate to heights you have never seen.